Wedding venue styling FAQ's
I'm guessing you've never planned a wedding before (unless you're J Lo)…!
There's no such thing as a silly question so wherever you are in your venue styling journey, I'm here to answer those niggling questions.
Below you will find a list of the most popular wedding venue styling FAQ's & if you have any additional questions, feel free to get in touch!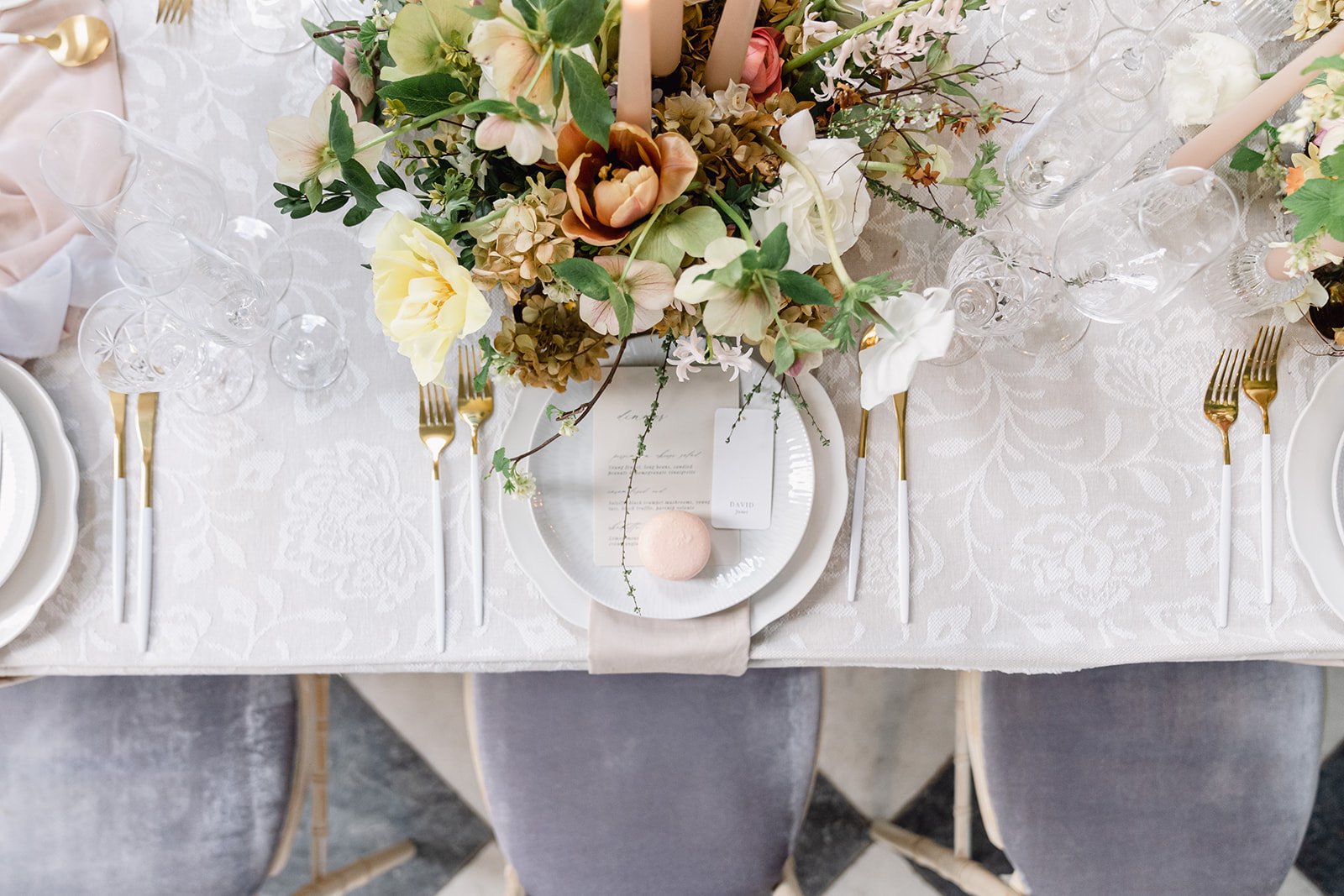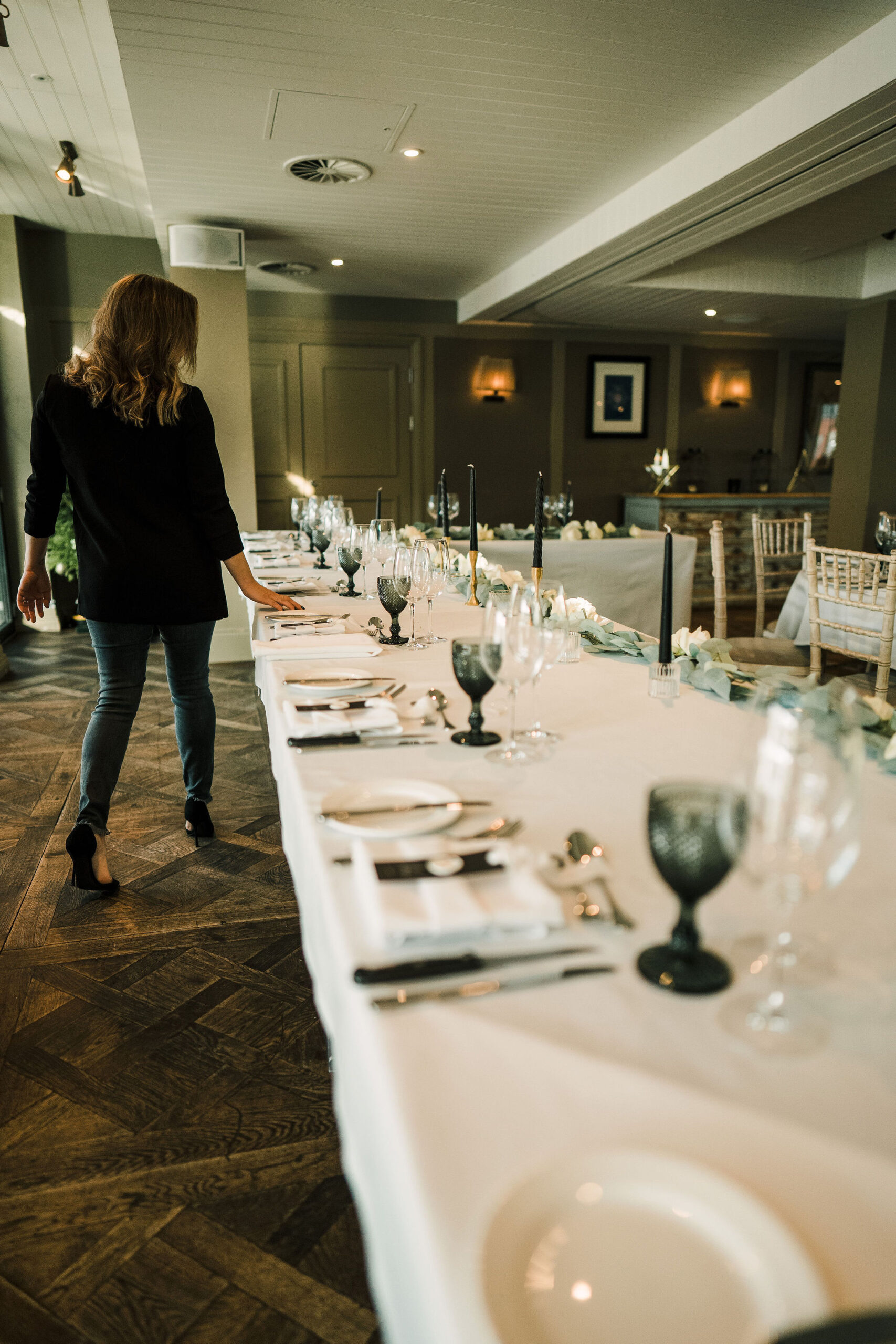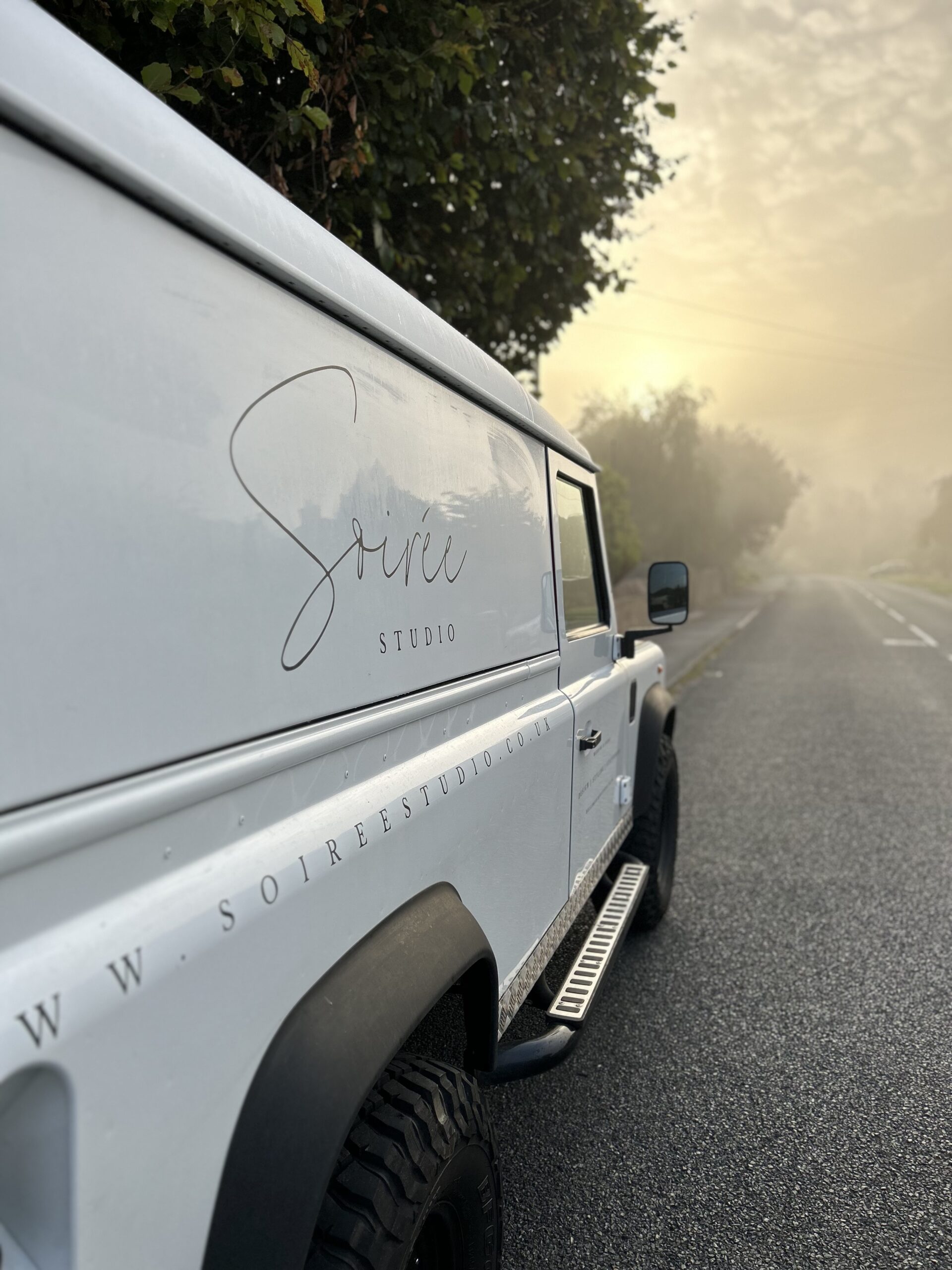 Do you style my venue?
I'm very proud to be the preferred supplier for the below venues however I style many other venues across the UK as well as marquees & tipi's on private land. 
Preferred supplier venues: 
Iscoyd Park  |   Dorfold Hall   |   Capesthorne Hall   |   Larkspur Lodge
Other venue favourites: 
Getting married abroad? No problem! I've styled weddings as far as Croatia & I'm always keen to style more weddings overseas.
Do you have a showroom?
Nope but for very good reason! 
It's really challenging for couples to visualise styling/decor in a showroom setting without the interior features & atmosphere of their chosen venue which plays a huge part of the overall styling concept. 
Instead, I regularly attend open days to show how my design & styling works in harmony with different wedding venues. 
Sign up to my newsletter here, where I regularly update when I will be showcasing at venues around the UK. 
Do you have a catalogue with all your decor for me to choose from?
No but for 2. very good reasons:
1. I believe it's my duty as a designer to guide you to choosing the best decor for the look & feel you wish to create while maximising your styling budget. Handing you a catalogue with alllll the things means you're lumbered with the big task of choosing the best options for your overall style, calculating quantities & balancing the budget. 
2. My curated collection of decor is always evolving; new decor is regualry being added to the collection, items get lost/damaged & decor becomes outdated. I would therefore spend a lot of time keeping a catalogue up to date & I prefer to use this time giving you my expert design advice instead! 
How much does Design & Venue Styling cost?
My couples spend on average – 
Design/venue styling 10-15%
Floristry 10-20% 
(Based on your entire wedding budget)
Every couple has their own specific priorities when it comes to budgeting & will want to allocate different parts of their budget to certain areas of their day so there's no generic rule, it's your day!
Not sure how to calculate your overall wedding budget? Click here for help!  
Do you do provide floristry?
Yes! I work alongside a selection of remarkably talented florists, each with their own unique style & natural affection for beautiful blooms.  Together we share the same values including:
– Quality, quality quality!
– A personality-led approach to design
– An organised & professional approach
This makes them perfect partners when ensuring a seamless, cohesive design concept…& they all get just as excited as me on the big day!  
How many weddings do you style per week?
Just the one. 
There are many tasks to complete in the final week of a wedding day including last minute changes to table plan, prepping linens, receiving deliveries & I prefer to stay fully focused on just one wedding during this time. 
Can you help us with our overall design/theme?
Absolutely! 
Starting your wedding planning with a consistent design thats been created with your character at the forefront ensures your entire wedding day is elevated to a more personal, polished soirée! 
I create detailed, design-led moodboards of each focus area of your venue complete with a cohesive colour scheme & unique styling ideas, all provided in a handy PDF Design Booklet. 
My venue needs all decor cleared by 2am! Can you clear up & collect that early?
Yes, no problem! I work with your venue to make sure we de-rig & remove all decor in line with the contract you have with your venue. 
How do you handle last minute changes?
Like an absolute boss! 
I believe you need a woman of action by your side when you need to add an extra guest to your seating plan last minute or any other tweaks along with way.
On the day, I'm armed with a tool kit brimming with extra candles, name place cards, stain remover, glue, spray paint, needle & thread….you name it, it's in the Soirée tool kit! 
My couples always feel relieved knowing that I'm overly prepared to nail any bumps in the road. 
How early do you set up on the day?
It entirely depends on the amount of decor that needs styling but typically me & my team are ready to make the Soirée magic happen from around 7am. 
What happens if decor gets broken on the day?
When your final invoice is calculated, a damage deposit will be confirmed based on the final decor pieces required. Providing no loss or damage occurs, your damage deposit will be returned to you after your big day. 
Do you have insurance?
100%
I provide your chosen venue with an up to date Public Liability Insurance certificate & I'm always happy to share a copy with couples too for any insurance purposes.
What happens if you breakdown on the day?!
To this day 'Doreen the Defender' has never let me down on the big day but no vehicle is 100% reliable so I always have 2 back up options: 
 1.
I grew up with Land Rover Defenders & my Grandad taught me how to fix the basics & change a tyre so I'm confident with fixing issues by the roadside… #girlpower
2.
If 'Doreen' isn't budging we have 'Randy the Ranger' as a back up ; ) ⁠
What's your booking process?
1. ENQUIRE
Complete an enquiry form (here)
2. DISCOVERY CALL
If I have your date available, we will have a brief chat on a Discovery Call so I can take some more details & you can tell me more about your vision for your day. (Find out what happens during a Discovery Call here)
3. YOUR PROPOSAL
Following our chat, I'll create a proposal for you. Once received, your wedding date will be provisionally held for 1 week while you have time to review & ask any additional questions. 
4. SECURE YOUR BOOKING
Ready to book? Great! I'll send you your booking form with deposit amount to secure your wedding date. 
6. RECEIVE YOUR ONLINE CLIENT FILE
Once your deposit is received you will then receive a link to your dedicated online client file where we will share the journey of your booking. 
What deposit do I need to secure my booking?
Typically your deposit will be 20-30% of the total estimated vale of your booking. Your balance can be spread across the months leading up to your wedding day or simply pay your final balance 6-8 weeks before the big day.
When should I enquire & book?
Enquiring as soon as you have your wedding venue booked is strongly advised. Peak spring/summer dates can be snapped up as far as two years in advance. Click here to complete and enquiry form.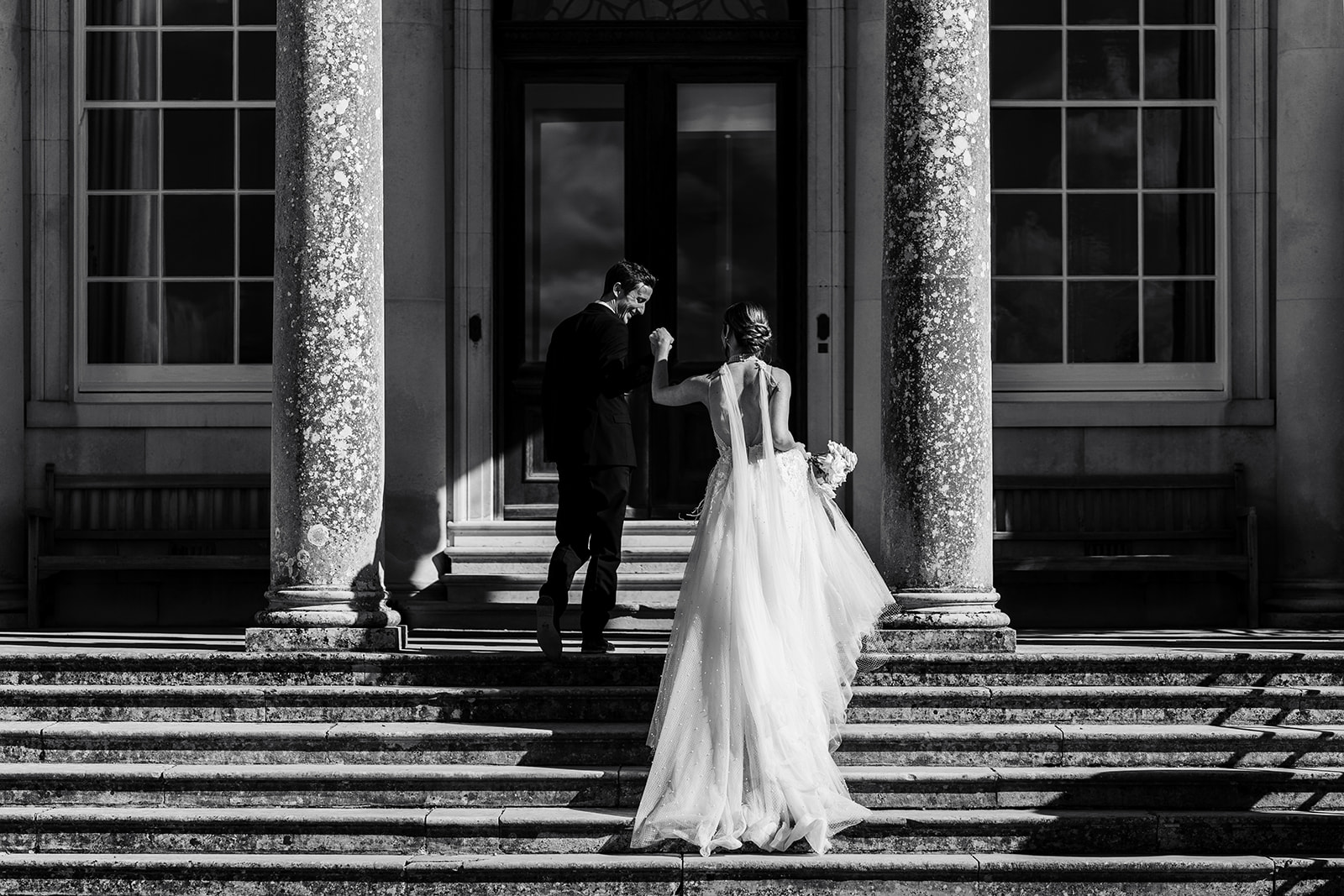 Get in touch
Not too sure what wedding design & styling you need? Let's chat! 
To find out more, head to my contact page below or you can email me directly at [email protected]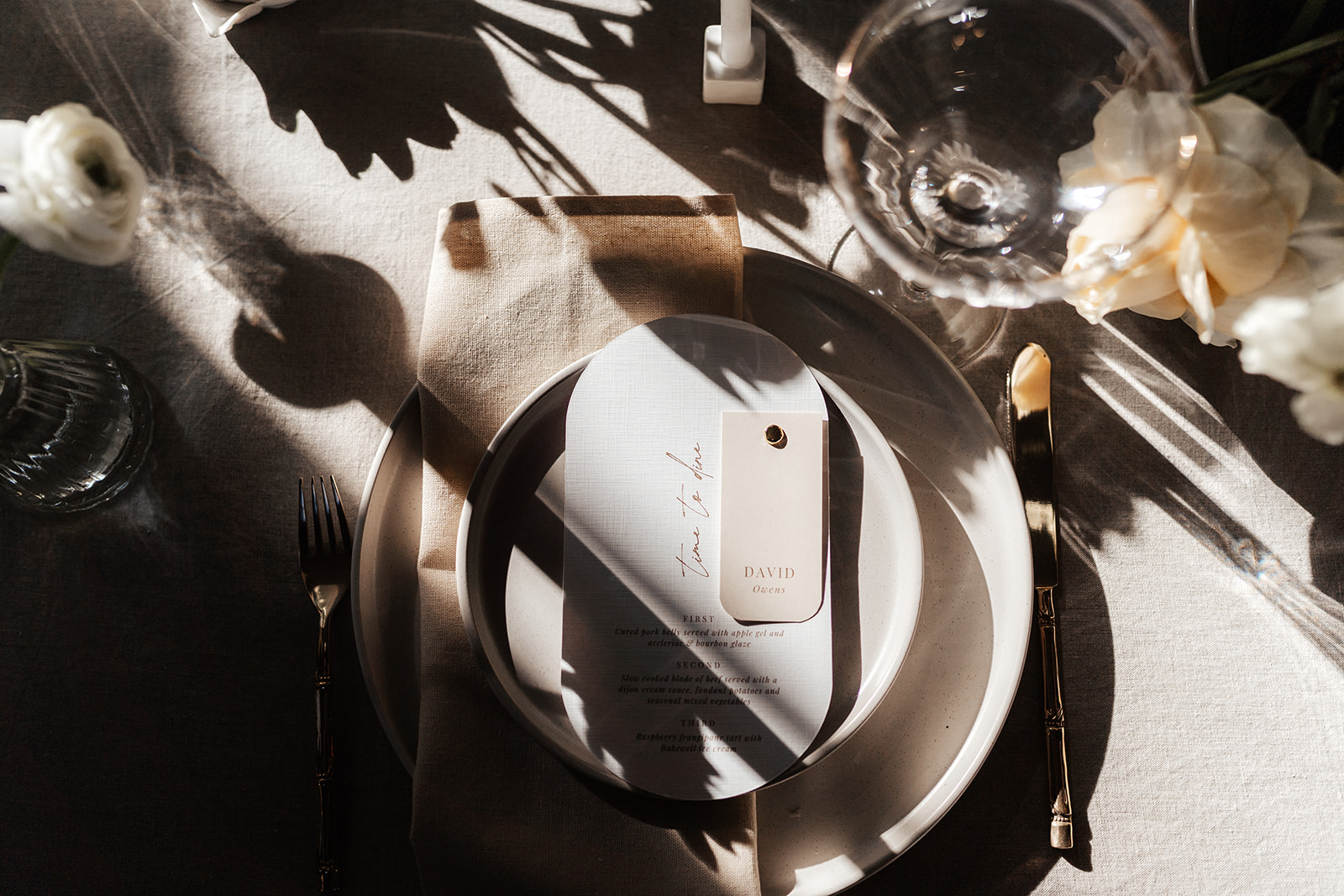 Explore my services
Learn more about my services & how I can help